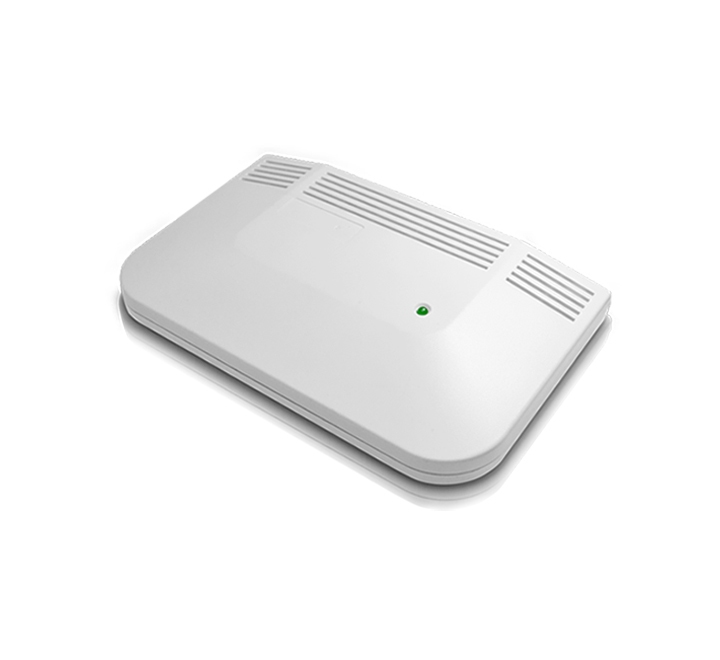 PAN3001 3 Port Parallel Print Server
CPU : ARM 7
FLASH : 1 MBytes
RAM : 2 MBytes
LAN : 10/100 Mbps
Interface : 3 Parallel Port
Power : 5V/2A
OS Support : Windows,Unix/Linux,MAC,Netware
Print : LPR,RAW TCP,IPP,SMB,AppleTalk,Print Monitor,Netware Bindery/NDS
Features
The PAN3001 3-port parallel print server allows you to take the computer out of the loop while setting up a printing network.
All that is needed is to connect the PAN3001 to a printer via the parallel port, connect the print server to your LAN, and you will be able to access your printer from any computer on the LAN.
The PAN3001 Ethernet to Parallel Network Print Server lets you convert a standard parallel printer into a shared network printer over a 10/100Mbps network.
Allows multiple computers to share one parallel printer on the network.
---
Hardware Specification
CPU
High-performance RISC-cored SoC processor
System Memory
2Mbytes SDRAM
FLASH Memory
1 Mbytes
Parallel Port
3 DB-25 pin female Centronics port
LAN Port
10/100Mbps auto-sensing, RJ-45 (UTP) connector
Reset Button
Yes
Power LED
Red
On : Power on
Off : Power off
Status LED
Green
1. When powered on, it flashes for the P.O.S.T
2. When being upgraded, if flashes quickly
LAN LED
Green
On : LAN link
Off : LAN not link
Power supply
5VDC, 2A (Switching)
Weight
307g (Device Only)
Temperature
Operating : 0 ~ 50 ℃, Storage : -5 ~ 65 ℃
Humidity
Operating : 0 ~ 70%, Storage : 0 ~ 80%
Software Specification
Network Operating System Support
Windows 9X/Me/NT/2000, XP-32/64, Vista-32/64
Windows 7-32/64, Windows 8/10
Unix/Linux,
Mac OS(8.1 or higher)
Netware(Bindery/NDS)
Printing Protocol Support
TCP/IP, IPX, NetBEUI, AppleTalk, IPP, LPR, RAW TCP, SMB over TCP/IP
Internet Printing Protocol (IPP) Support
Yes
DHCP client Support
Yes
Management
1. Web Interface
2. Windows-Based setup program
Firmware Upgradeable
1. Web interface
2. Windows-based Setup Program
3. TFTP
Windows Print Monitor Technology
Yes
SNMP & HP Web JetAdmin Support
Yes
Email Alert Support
Yes
Job Log
Yes
Self Test Page
Yes
Power On Load Default
Yes