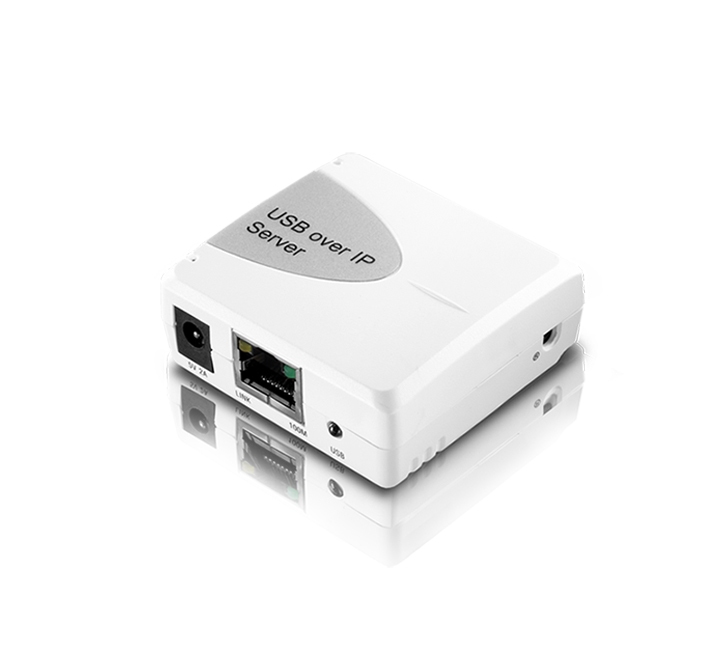 US-2101 Single USB2.0 Port Server
CPU : E2868
LAN : 10/100 Mbps
Interface : 1 USB 2.0 Hi-Speed
Power : 5V/2AOS Support : WinXP/Vista/7/8/10
USB Device Support : Printer,MFP,Scanner,Storage ....
Features
The US-2101 is ideal for sharing USB connected devices across a home or office network.
The device is compatible with the majority of printers and multi-function printers on the market and allows for seamless sharing and management of those devices with network connected computers.
Also can positioned as MFP (Multifunction Printer) server or Storage server.
---
Hardware Specification
CPU
E2868
USB Port
1 USB 2.0 High-speed port
LAN Port
10/100Mbps, auto-sensing, auto-crossover
Reset Button
Yes
Power Adapter
5V/2A, Switching
LAN LED
Green / Orange
10M : Orange
100M : Green
USB LED
Orange
On : USB device connected
Off : USB device not connected
Weight
32g (device only)
Temperature
Operating : 0 ~ 50°C ; Stogare : -5 ~ 65°C
Humidity
Operating : 0 ~ 70% ; Stogare : 0 ~ 80%
Software Specification
Network Operating System Support
Windows XP/Vista/7/8/10
Linux/Mac (print server via LPR)
Network Protocol
Proprietary virtual USB protocol
LPR
DHCP client Support
Yes
Management
1. Web Interface
2. Windows-Based setup program
Firmware Upgradeable
1. Web interface
2. Windows-based Setup Program

USB Devices Support
Printer, MFP, Scanner, Mass Storage
USB HUB Support
Up to 4 USB connections
MFP Features Support
Print, Scan, Copy, Fax and Card reader
Windows Scan Utility (WIA) Support
Yes